What's Ethical with Beth Haddock
What's Ethical with Beth Haddock's podcast is a podcast where thought leaders explain how they influence others, master ethical dilemmas and stay ahead of fudge-factor thinking.


August 26, 2019 | Advisor Engine

August 21, 2019 | New York University School of Law

November 16, 2018 | The Hedge Fund Law Report

November 2, 2018 | Ignites – A Financial Times Service

November 1, 2018 | Fordham Environmental Law Review

July 10, 2018 | Investment News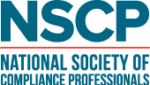 July 8, 2018 | National Society of Compliance Officers

May 6, 2018 | Successful Business News

April 3, 2018 | Advisors Magazine
Triple Bottom-Line Compliance™

Triple Bottom-Line Compliance – How to Deliver Protection, Productivity and Impact is changing the conversation about the role of Compliance in organizations, transforming it from a cost center to a competitive advantage.
Author Beth Haddock, governance attorney and CEO at Warburton Advisers, helps compliance officers (COs) make a sustainable impact. She believes COs can and should be thought leaders who leverage behavioral economics to add value beyond their important role protecting the organization.
Sustainable Governance and Triple Bottom-Line Compliance™
Sustainable Governance takes a long-term approach, positioning the CO as a senior leader at the table when decisions are made and changing Compliance from a gatekeeper role to one that delivers protection plus more. Sustainable Governance is a system that prepares Compliance to deliver Protection, Productivity, and Impact:
Protection
against liability and prosecution by going beyond bare compliance with legal and regulatory requirements to create protective systems that prevent mistakes from happening twice.
Productivity
gained from minimizing bureaucracy and developing programs, based on lessons from behavioral economics, that incentivize good judgment and compliance.
Impact
by reducing ine}ciencies and expenses associated with costly scandals and mistakes while also increasing brand value, credibility, and trust, making the organization more attractive to investors and consumers.